source:cope.es
"Former Secretary General of NATO and former High Representative for the EU's foreign policy, Javier Solana, warned of "serious problem" that has been built in Afghanistan with the replacement of General Stanley A. McChrystal as head of American forces and NATO. Solana was speaking at the close of the seminar on the future of the European intelligencia, attended by representatives of several European intelligence services, which has taken place in the Center for Advanced Defense Studies (CESEDEN).(I reported here). Solana, currently responsible for the preparation of the Spanish Security Strategy stated that "challenges remain beyond" and then listed a number, which comes in Afghanistan with the change of chief of the multinational forces and NATO. Solana said that it created a "serious problem" for "reasons that should not have happened." This issue, he said, will produce a "strange and weird feeling" among the allies to occur especially in a complex "time like the present, when it was expected to gain control in the region of Kandahar, a stronghold of insurgents. He added that "this rhythm is" slower than previously thought "in Afghanistan even though" we are not wasting time. " Added to this is that now "we do not know how it will be out of Afghanistan."...As for the European Union, the former senior foreign policy representative of the EU expressed his misgiving to the creation of a common European intelligence service. But he did express his interest in the future External Action Service, for which his successor Catherine Ashton, would have the "support" of the intelligence services. Solana made the nuance in this proposal to state whether the intelligence would be linked to the external service "loosely" or not. Although he remarked that everything is going to depend on much of "generous" willing to be there by the most concerned countries, in this respect. He added that it is an "extremely important step" and that "nothing is impossible" but that it requires "effort" to make it become reality, such as the implementation of the foreign service which is expected to be build up "a as soon as possible. " In this regard, Solana said "Intelligence is not a good sign today and you have to do a" double effort "to" regain the credibility that was lost "and instead take a" leap forward" because civil action will now be "dominant" over military action and requires the intelligence services to do so. Finally, the former head of the EU foreign policy mentioned that the economic crisis is "very important", but there are still problems and life after it. In this regard he stated that the upcoming G20 summit to be held in Toronto (Canada) must be a "closing" of positions as quickly and clearly as possible between the main actors, who he identified as U.S. and EU. Link In the opening session, director of CNI, Felix Sanz Roldan, announced that they develop a code of ethics to define "clearly" the parameters of action of their agents. Link (He also said)...that their agents are working under "strict adherence to the law" and that tehy have "an early draft of code of ethics", while stressed the "democratic duty of transparency" of the information service and the "right to evaluate" the work of agents. At the opening of a seminar organized by the NCC in CESEDEN, the general said his agents have "nerves of steel" to live "if necessary, close to the head of a criminal organization" and "gather good data which aims to bring to justice after that particular case and conducting these missions...PERMANENTLY IN ACTION Noting that members of the CNI are "constantly in action," said "the National Intelligence Center is not going to "Great Gregorio" (meaning will "not be magic", see end of this article) adding that "everything is real." "Therefore, the reality of the issues that you run every day, have a specific weight," he added. The Secretary of State considered that there is "incompatibility" between efficiency in the "exercise" of tasks and also in "trying to see the future."... Link (He also) "said that one of the first decisions in the reorganization that is taking place is to create a special study group on the future of the Centre, for what has been up a "Center of Lessons Learned" and that the "work of the new intelligence professionals is not just physical presence, and that today one "might get more information sitting on a computer, "exploring messages from" bad guys. "Link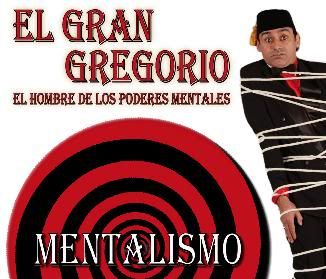 In between Portugese José Cutileiro critizises the EU for the nomination of Catherine Ashton and Rompuy, but praises Javier Solana: "Despite all this, the High Representative was (is) good mistake. Thanks to the genius of Solana states seemed to do things together - even if the mountains gave birth to rats - and how European countries have still not been attacked by others, that is, nobody wanted to see the game, optimism lasted. In 2011, already apportioned seats in service for external action, again despite the optimism of the crisis, globalization and the great miracle worker left the stage." (original: taumaturgo, i.e. thaumaturge, Wikipedia:Thaumaturgy (from the Greek words θαῦμα thaûma, meaning "miracle" or "marvel" and ἔργον érgon, meaning "work") is the capability of a saint or magician to work miracles. It is sometimes translated into English as wonderworking.A practitioner of thaumaturgy is a thaumaturge or miracle worker.) Link
1999: Jose Cutileiro (Secretary General of the WEU) with NATO Secretary General Javier Solana, source: Nato.
Seeming like a miracle the article of José Cutileriro comes at the same time, when in Madrid in Solana's attendence Roldan is refering to another miracle worker ("Gran Gregorio"). José Cutileiro knows Javier Solana from his NATO-times, as he was WEU Secretary General before Solana and brought Portugal into the WEU. (see picture above). He oversaw the Berlin Plus Agreement and one year later, then the 10 WEU nations were already under Solana, recommedation 666 was released, giving Solana solemn powers in a case of emergency (§12). Like Cutilero he has ties to Princton University and London School of Economics. More info on Cutileriro here:Link He is also connected to Felix Sanz Roldan ("not going to Gran Gregorio"). El Gran Gregorio is a Argentinian illusionist (on his website he is titled "el hombre de los poderes mentales" - "the man of mental powers") Link. The name came originally from Gran Gregorio or "Saint Gregory Thaumaturgus", who was said to me a mircacle worker. Link In the news report above we have the name McChrytsal (like in crystal ball), the words "trying to see the future","everything is real", "nothing is impossible"). Also the strong emphasis on "strict adherence to the law". Keep in mind here that the law mentioned here is not the bible, but International Law and the Lisbon Treaty. Interesting enough 2. chapter of 2. Thessalonians combines the words "spirit", "word", "letter" (also when refering here to a written letter), and Solana has just 3 weeks before mentioned those: ("the EU can not be quiet,''but has to''step forward' 'and ''make the effort to bring the spirit and letter of the Treaty of Lisbon to its ultimate conclusion" Link). 2.Thess. 2 verse 2: "that ye be not soon shaken in mind, or be troubled, neither by spirit, nor by word, nor by letter as from us, as that the day of Christ is at hand. Let no man deceive you by any means"(KJV). After Wikipedia William Shakespeare wrote numerous plays dealing with theletter v. spirit debate, almost always coming down on the side of "spirit", often forcing villains (who always sided with the letter) to make concessions and remedy".Link This of course makes me heavily think about the continuation in 2. Thessalonians 2:
"7For the secret power of lawlessness is already at work; but the one who now holds it back will continue to do so till he is taken out of the way. 8And then the lawless one will be revealed, whom the Lord Jesus will overthrow with the breath of his mouth and destroy by the splendor of his coming. 9The coming of the lawless one will be in accordance with the work of Satan displayed in all kinds of counterfeit miracles, signs and wonders, 10and in every sort of evil that deceives those who are perishing. They perish because they refused to love the truth and so be saved. 11For this reason God sends them a powerful delusion so that they will believe the lie 12and so that all will be condemned who have not believed the truth but have delighted in wickedness." (NIV, emphasis mine).
So has the miracle worker really left the stage or will there be another miracle worker soon revealed?
stay tuned! farmer